EVENING…A WORLD APART, 1979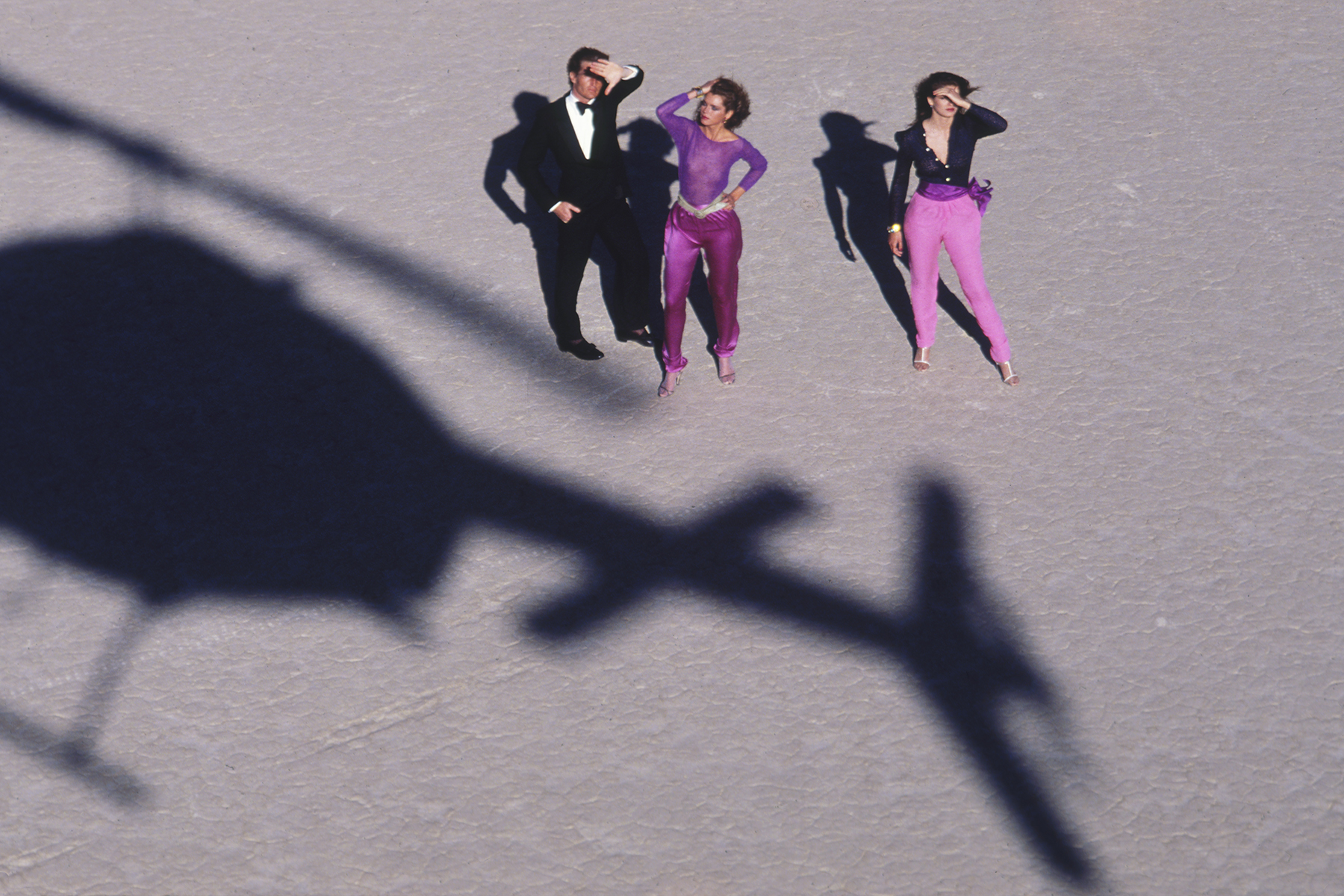 EVENING…A WORLD APART, 1979
PHOTOGRAPHER: CHRIS VON WANGENHEIM
Outtake from Vogue, 1979.
One of von Wangenheim's most iconic fashion spreads, this image features Gia Carangi and two unknown models posing during the day as they lounge in the California desert for the "Evening…A World Apart" shoot for Vogue February 1979 issue. The glamorous world of Von Wangenheim comes with the accessories of the super-rich – such as a helicopter, in shadow in this image.
Edition of 5 + 2AP
Larger exceptional formats and custom sizes available upon request at contact@theselectsgallery.com.