André Carrara builds up his subjects like a movie lover and his work is rich in cinematic references . In the manner of Rosselini, Bergman or Bunuel, who magnified their muses in Stromboli, Personna, Belle de Jour..., Andre pays tribute to these masterpieces with wonderful pictures directly inspired from the scenes of these movies. André Carrara creates beautiful women portraits, making up a story he unfolds in each of his reportages, looking for a scenery, setting an atmosphere, choosing his heroine, imagining his mises-en-scene.'
Andre Carrara has worked closely with the greatest talents of Fashion editorial and photography of his time: Antoine Kieffer for Vogue France who discovered his work; Helene Lazareff and Roman Cieslewitz for Elle, Anna Wintour for Allure in the 1990's, art directors Walter Rospert and Fred Rawiler for Marie-Claire and Marie-Claire bis, to name of few.
Arthur Belebeau was born and raised in Paris. He was given his first polaroid camera at the age of 6, and still to this day couldn't be without one. Arthur first started assisting Mario Testino, Robert Erdman, and Jean-Baptiste Mondino, before moving to New York City in 1995. His images are regularly published in Vanity Fair, Glamour, Cosmopolitan, Elle, Marie Claire, GQ, Treats, Black Magazine, Self, Shape, Woman's Health, among others. Arthur currently lives in Manhattan.
Paul Bellaart is an Amsterdam based photographer who studied at the Royal Academy of Art, The Hague. His work stretches across subject matters such as fashion, portraiture and life style. Mr. Bellaart has cited real people, inspiring places and coincidental circumstances as his inspirations in image making. His work has been featured in publications such as Elle, MarIe Claire, Vogue and Vanity Fair. Mr. Bellaart's clients include Burberry, Hermes, Levi's and Universal Music.
Of Italian origin, Sylvie Castioni was born in Lyon, France. After her master degree in Arts, she moved to Paris where she was soon spotted by Monique Koutznetzoff, director of H&K Agency. Her photographs have been published in Vogue Japan, Numéro Tokyo , Dsection , Crash , Elle , Harper's Bazaar , Vanity Fair.
French photographer and director Emmanuelle 'Emma' Hauguel graduated from the Penninghen School in Paris, before studying at the Parson's School of Design in New York. Immediately after graduating, Parisian fashion house Kookai commissioned her to shoot their campaigns. Editorial opportunities with Conde Nast, French Elle and Marie Claire soon followed. Hauguel made her directorial debut in 2000. With a natural transition, she seamlessly maintains her sensual and feminine sensibility between still and moving picture.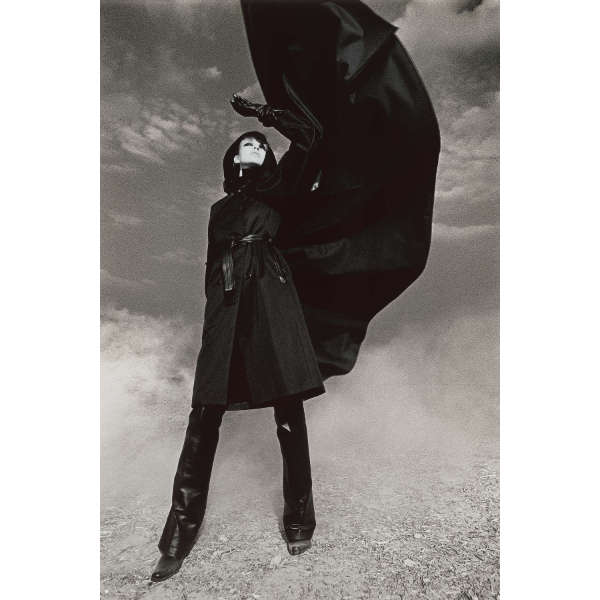 Patrick James Michel is a french multi-faceted photographer and voyager. His work in fashion has led him to collaborate with magazines such as Vogue Hommes, GQ, Mannër Vogue,Wad, Tank, Milk ,Junior, Jalouse, Elle, Marie-Claire, Rolling Stone, Trace, Condé Nast Traveller, Brutus (Japan), Izvestia (Russia), British Journal of photography.
Photographer Greg Lotus' work can be found regularly in the pages of Italian Vogue, Vanity Fair, GQ, L'Uomo Vogue, and W magazine.
Aside from his editorial work for major American and European publications, Lotus has shot advertising campaigns for Escada, L'Oreal, Swarovski, Cartier, Levi's, Neiman Marcus and Van Cleef & Arpels.
Richard Phibbs brings an artist's eye to every photograph he takes – in advertising and editorial, fine art and his personal work. His images have appeared in major publications worldwide, including Vanity Fair, Harpers Bazaar UK, Town & Country UK, Vogue China, Paper Magazine and many more. His fine art photography is in the private collections of Bill Clinton, Ralph Lauren, Francis Ford Coppola and Michael Eisner among others.
Entering the universe of Bruno Poinsard means entering a world of resonance. His photographs honor the women who pose for him. Looking closely at Bruno Poinsard's work the viewer understands how this photographer of beauty manages to stage promised dreams so brilliantly.
Patric Shaw is an English photographer who was born on a British Army base in Germany. Patric always had a strong inclination towards the visual arts. He studied Design, Fine Art and Painting at Curtin University in Western Australia. In 1986, Patrick started to work as a Fashion illustrator for Vogue Australia, which led him to become a photographer for the magazine. He eventually moved to Paris in 1992, where he began a career in Fashion photography, working with French, Japanese, English, German, Korean, Italian and American advertising and editorial clients.
Cleo's work was first shown publicly at a group exposition at the Louvre in 1996. Her photographs have since been shown at the Kodak-sponsored exhibition in Arles, and at the Cooper Hewitt National Design Museum, as part of Minds of the Mode at the International Fashion Festival in Japan and as well as in several group shows in New York. Ms. Sullivan currently resides in New York.
Chris von Wangenheim was one of the most groundbreaking fashion photographers of the 20th century. He ranked alongside Helmut Newton and Guy Bourdin in his masterful encapsulation of the 1970s zeitgeist.
Born in Denmark, Kenneth Willardt honed his talents in his home country before relocating to New York and shortly thereafter making it his home. Over his career Kenneth has captured an impressive array of images that epitomize our contemporary concept of Beauty. Although his work varies in tone and subject material his finely structured compositions all possess a timeless elegance that draws us in. He is most widely known for his compelling beauty imagery.